This story takes place as we lead a government-mandated multimillion-dollar, multi-year program. In order to deliver on this program, we need to work alongside and coordinate with more than 20 internal teams, and several external vendors. Each team has its own leadership structure, priorities, way of working, and language (yes language). In order to be successful, we need to line up requirements, timelines, and ensure all teams and their leadership are up to date with the latest information.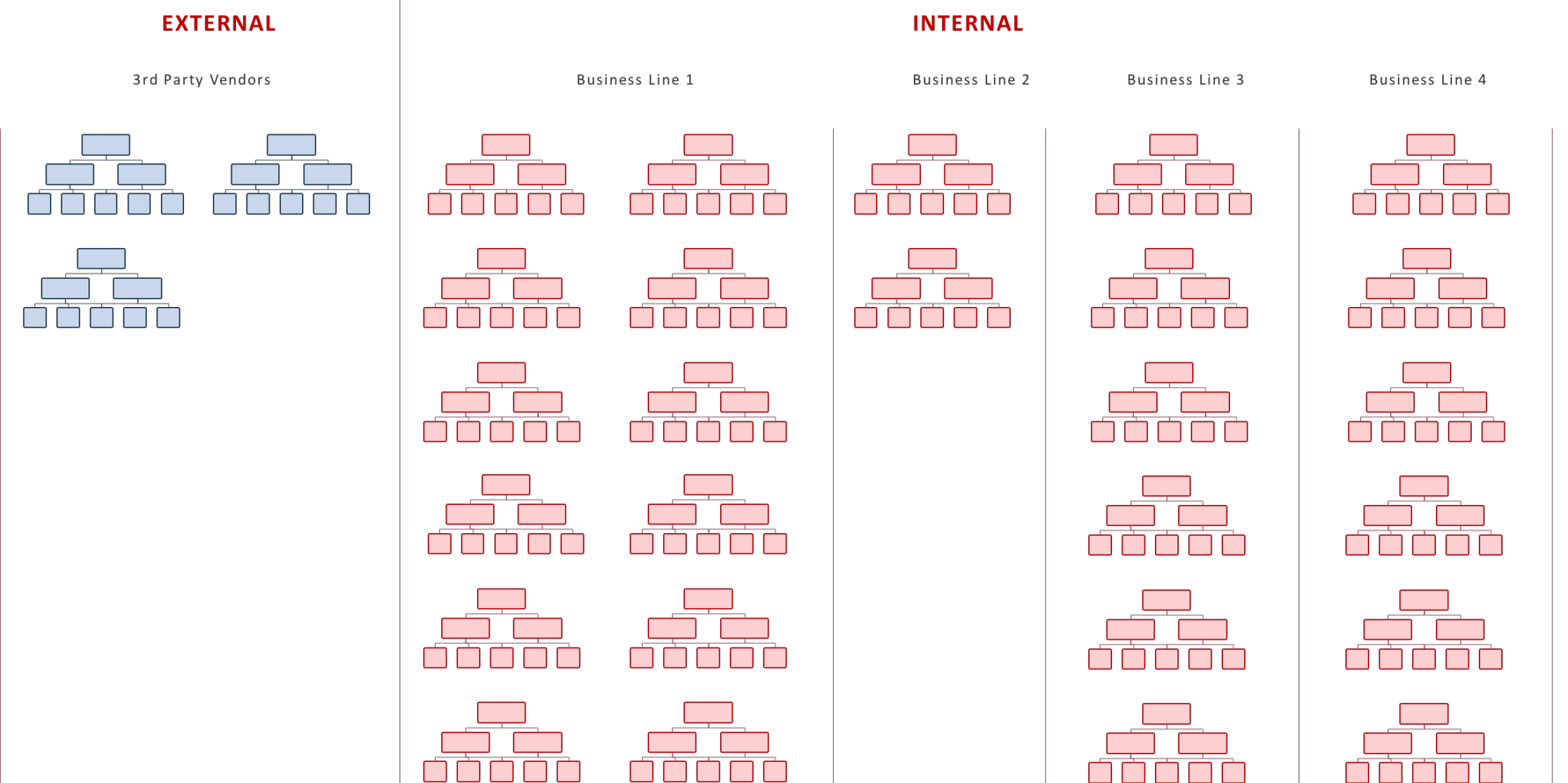 It is challenging to say the least. If things were to go smoothly, everyone played ball, everyone was flexible, easy-going, willing to learn, and proactive to solve problems this would be an already difficult program to manage and deliver against.
Issue We're Experiencing
The issue we are experiencing is that the leaders across teams are regularly out of the loop on the latest decision and implications of those decisions. This has resulted in multiple, at times accusatory, emails. It meant several meetings needing to be set up in order to re-communicate a decision, the reasoning, and the implications of the decision. This at times took up to 3 weeks to get everyone aligned and in agreement. The teams were then able to move forward. It was becoming clear that there was a miscommunication tax and we were paying for it.
When leaders feel out of the loop it's easy to feel anxious and defensive. This means that we're less likely to work together, support each other, and roll with the ever-changing environment. Instead what happens is teams hold their work close to their chest and it becomes a finger-pointing game on who is going to hold us up.
What We Did to Solve the Problem
We decided to put some structure around it, get buy-in from leaders across all teams and set up what we called Rules of Engagement.

Leaders were to identify team representatives within their teams that were empowered to make on-the-spot decisions. If that person wasn't able to attend a working session they are responsible for assigning a delegate and empowering that delegate to make decisions on their behalf and on behalf of the team.
That person is also accountable for communicating what had taken place, the decisions, and the next steps to the rest of the team and their leadership.
If there is a misunderstanding or disagreement at this point, there are several opportunities to bring it up. If it's urgent (it's rarely urgent) – an immediate call is encouraged to be set up with the involved parties. Otherwise, there are existing forums where this can be brought up.
We did the team modeling exercise with all leaders and team reps were identified. Leaders were asked to set the rules of engagement expectations with these team reps. We now know whom to ensure is part of a working session, it's clear whom to point to when something needs to be taken away and the team rep knows that they're accountable to communicate decisions to their team in a timely manner. This allows us to get issues resolved faster and leaders are more informed.
Measure of Success
Leaders are continuously informed and surprises are minimized
Nurture a culture of transparency and – we're in this together
Decisions get done faster and teams aren't held up from proceeding with their work
Weekly leadership touchpoints are a recap and not a place to learn new information. This allows time and room for deep thinking and resolving tougher problems
Closing Remarks
I hope you found this article, relatable, informative, and practical. Stay tuned for more organizational stories, problems, experiments, and solutions in upcoming articles.
Reach out to me to discuss: agile project management, program management, and product management.